Bag Snob
週日 08.31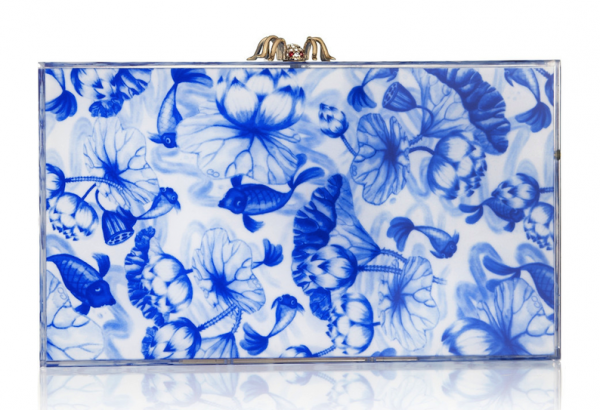 As a kid, I used to get confused as to why dishes were called china, as in with a capital "C," the country my parents and grandparents were from…
週日 08.31
This season, Charlotte Olympia and I are on the same page when it comes Chinese appreciation. Well, I always have Chinese appreciation, but I will be taking a trip to Taiwan this fall to spend extended time with my family, so my reverence is at a high. From the look of her latest bags, it looks like Charlotte's feeling the same way for Fall '14.
週日 08.31
What happens when two great American brands collide? Such a one-two punch of chic makes my heart palpitate. Derek Lam and Mark Cross have combined their powers for a sweet and seamless union. The totes won't be hitting stores until New York Fashion Week, but we have all the details now.
週日 08.31
I'm going to say it: the Drew collection is the best thing to come out of Chloé in quite some time. From my initial impression of the classical black style topped with gold hardware to a preppy variation in deep green suede and tan leather and now on to this supremely sportier yet thoroughly sophisticated update, the Drew is maintaining solid momentum.
週日 08.31
Some bags make more of a whisper than a shout – but a whisper can be just as effective, and sometimes even more so. Just look to Bottega Veneta for a prime example of a softly beguiling creation. Sure, the design may not be earth-shattering or revolutionary; it is just a shopper tote, after all.
週二 08.26
I am so proud of our Magazine Tote. The design perfectly fits our needs and speaks to our aesthetics so harmoniously. We wanted a bigger tote for days when we have that need, but it's not without the details that take our breath away like the front pocket with a removable pouch.
週二 08.26
Phoebe Philo knows how to make a beautiful bag and then some – there is no doubt about that. But when it comes to the pragmatic side of bags, her prowess just does not come close.
週二 08.26
Abstract florals or an elaborate English labyrinth? Stella's latest take on the Boston bag is like a Rorschach test – it's up for interpretation!